The first con to kick off our yearly 'Con Season' this year, happened to be C2E2 in Chicago. This is our third straight year of attending and this year was definitely the year of change. Some were for the best, some were for the worst, but luckily the core of the show has remained intact. We spent the better part of three days inside the McCormick Place Convention Center enjoying the sights and sounds of the 2018 edition of C2E2. There was tons of cosplay and collectibles on display this year, and neither disappointed. Here's a rundown from our time at C2E2!
We arrived mid-day Friday, and the con was already in full swing. We got to our hotel and it was already a sea of madness. There was a smattering of people already in cosplay blended in with regular hotel guests trying to figure out what they'd gotten themselves in to. After a relatively simple check in, we put our bags away and headed towards the con. Once we got into the actual convention center, we could tell this would be an insanely busy weekend. We made our way up the escalators and towards the main floor where we ran into the first major change from last year.
After making your way up the escalators, you would essentially have free rein into the C2E2 main floor. This year, we were herded into a security checkpoint, a direct result of the recent craziness at previous cons. Awaiting us around the corner were several metal detectors and security doing bag checks. The whole process was pretty straight-forward, but it caused one major issue which affected one of the best parts of C2E2. The main hallway is a haven for excellent cosplay pics, or at least it used to be. With the constant stream of people flooding in through the security checkpoint, photo ops upfront became substantially more difficult. Not only would I find myself having to part the sea of attendees to get a picture, I'd also be fighting for the same photo ops as the official con photographers. Not Fun.
Making our way into the con, we noticed the layout hadn't changed all that much, and most of our favorite vendors were in the same spot. This made for a ridiculously easy time navigating through the con, and figuring out where all the cool stuff was tucked away. There was a solid mix of big brand vendors and independent comic distributors, with no shortage of awesome collectibles between them. Maria was even able to find her favorite comic dealer who'd recognized us from previous cons and knew exactly what kind of comics she'd be looking for. Smaller vendors weren't too aggressive with getting people over to their stands to check out their items for sale, and everything seemed to flow rather smoothly. My only complaint here, is that some of the aisles would go from super wide, to death trap narrow which would result in lane congestion at times.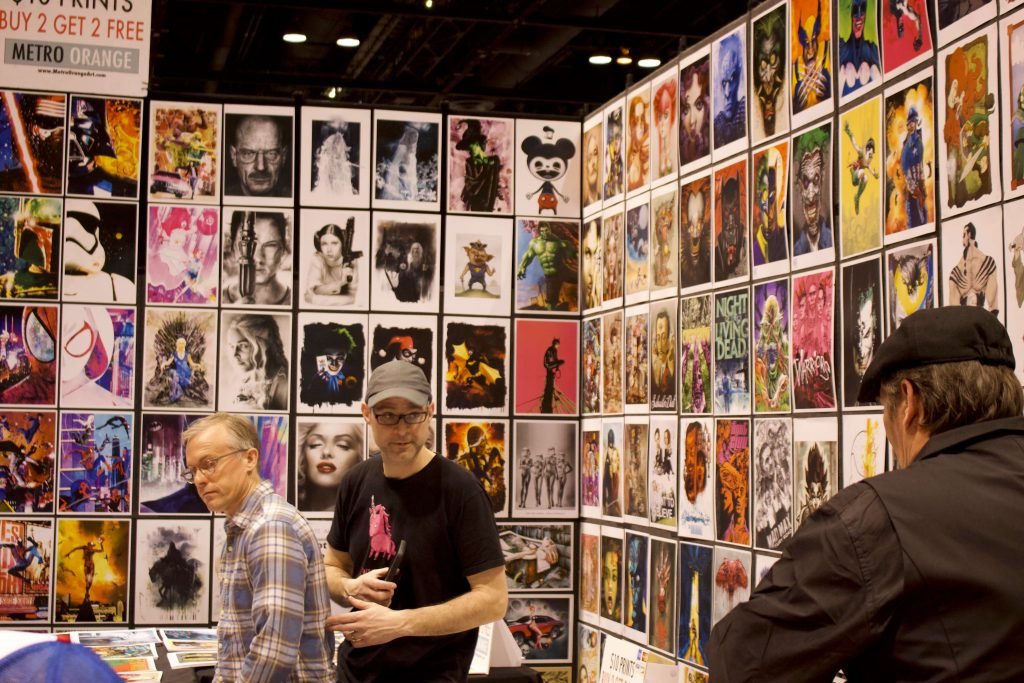 One thing that can make or break a comic con is the list of celebrity guests it features. C2E2 has been wildly inconsistent with drawing in star power over the years, and this year was no exception to that. They managed to pull in rising stars like Dave Bautista, Khary Payton, and America's dad, Milo Ventimiglia. While the rest of the guests were a sort of random franchise gumbo and CM Punk. These people were all pretty decent draws sure, but it would've been cool to have more guests from other well established franchises (Supernatural, Doctor Who, The Walking Dead, Westworld, etc.).
All in all, C2E2 was a pretty decent con this year, but it only left us wanting more in the end. It's usually a good time, with plenty to get into over the weekend, but this year just felt a little different. Could've just been us, because we've been spoiled by some of the larger cons. Maybe next year will be different, but only time will tell.
Check out our C2E2 wrap up in audio form below!