The 2016 Grand Rapids Comic Con wrapped this past weekend, and a good time was had by all who attended. Grand Rapids Comic Con got its start in 2013, and has seen steady growth since. This year was no exception as thousands of attendees packed the DeVos Place in downtown Grand Rapids. There were plenty of collectibles, great cosplay, and a fantastic atmosphere, making the trip a great experience. Here's how I spent my weekend at Grand Rapids Comic Con.
We arrived on Friday, which was the first day of the con, just before it opened. Maria and I picked up our press passes then hit the main floor to check out the layout and placing of the celebrity guests. My first major observation of course was the immediate realization that both of the original Red Power Rangers would be attending. Oddly enough, They had them spaced super far apart–Ranger beef perhaps? Be that as it may, there was also a pretty big deal being made about the Ninja Turtles reunion that was also happening at the show.
I was immediately disappointed when I found out that one of my favorite vendors from last year, The Geek Group wouldn't be in attendance. Last year they had a pretty sweet setup where adults and kids alike could come and interact with engaging science experiments. In it's place though, was a pretty cool Family area that had two robotics teams and a giant Lego play area.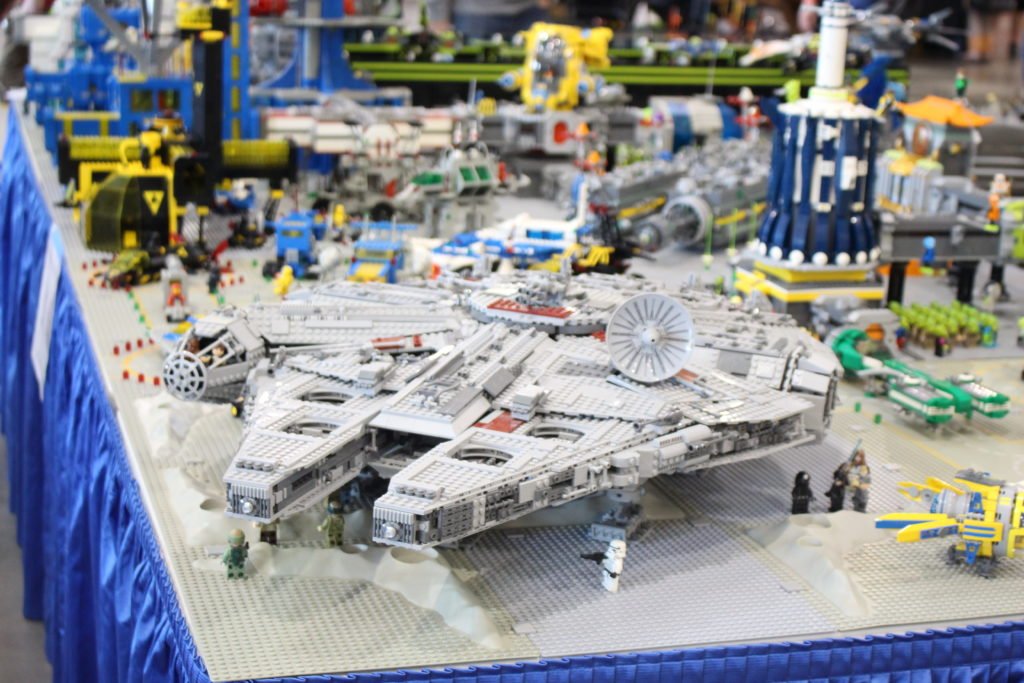 Saturday was a busy day, as we'd lined up all our resource gathering and personal cosplaying there. Saturday is usually always the busiest day at any con, and typically the best day to snag photos of all the awesome cosplayers. Maria and I decided to give a new cosplay a first run, and given the fact that The Walking Dead was getting ready to make its triumphant return, we figured we might as well go as characters from the show.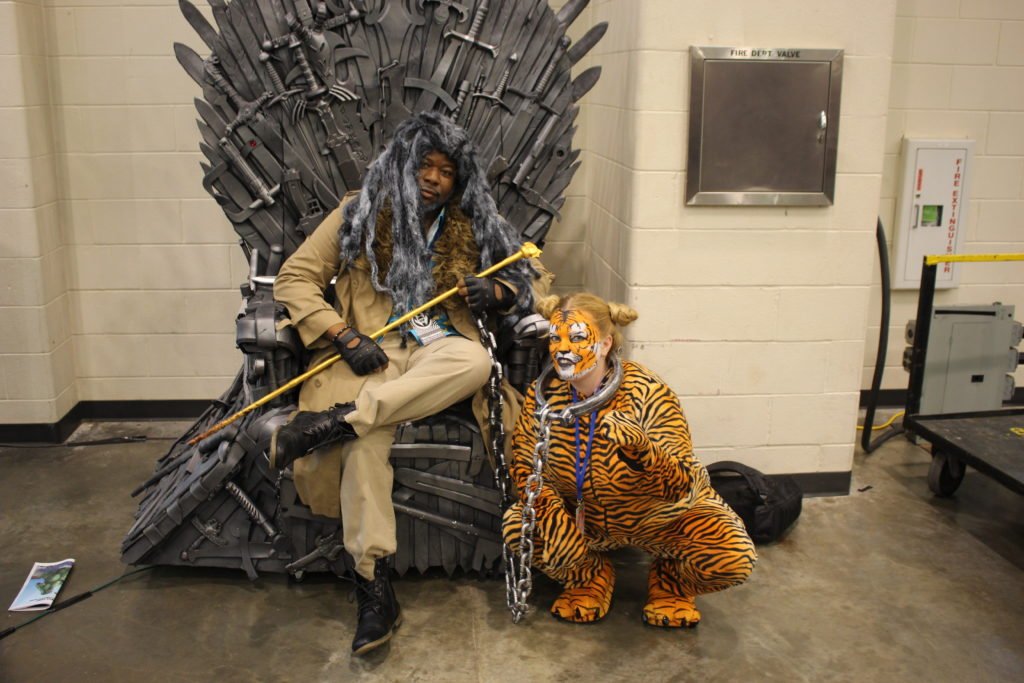 We also linked up a few good friends and walked the con floor together, snapping photos and soaking up all the awesome costumes. There was also a giant meeting of Ghostbusters that our friend Johnny got to take part in: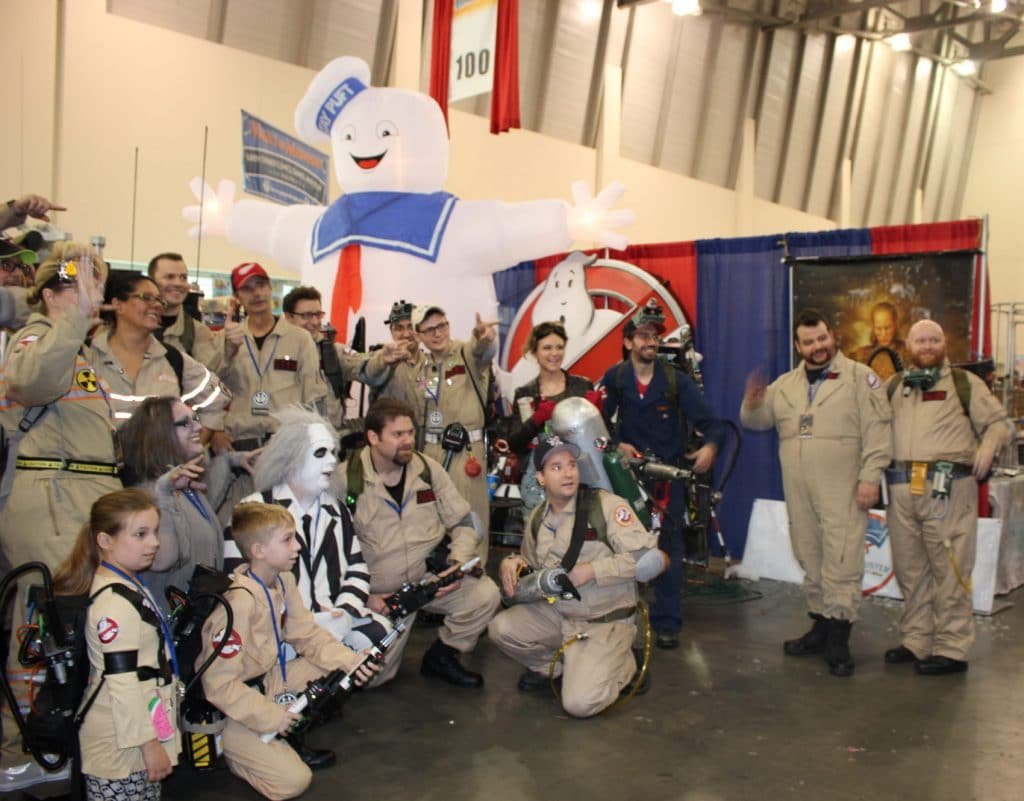 After walking around for a bit, it was time for the costume contest. We made a mad dash to the main ballroom so that we could get some good seats to enjoy the spectacle. The entrants in this year's contest doubled the amount that entered last year, as over 150 people signed on to show off their hard work. There was everything imaginable in the contest, from popular Japanese Manga characters, to an 8 foot tall Count Chocula. The contest took a little under two hours from start to finish, with awards going to the best Male, Female, and Group cosplayers.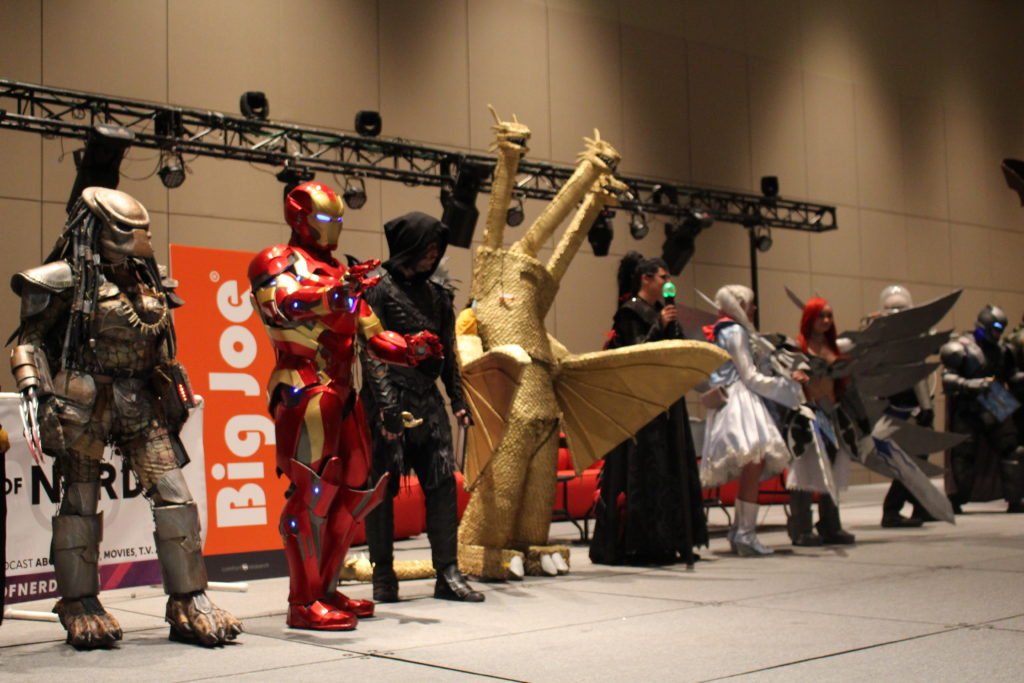 Sunday was incidentally the busiest day of the con as we took advantage of some late media opportunities that seemingly just dropped into our laps. We got to speak with the Creator of RAE Comics and taste test a Grilled Cheese Donut, which was amazing by the way. After that, we made our way to the gaming room where I won an impromptu match of WWF No Mercy, and scored some sweet Nintendo Swag. Overall, Sunday was a great day.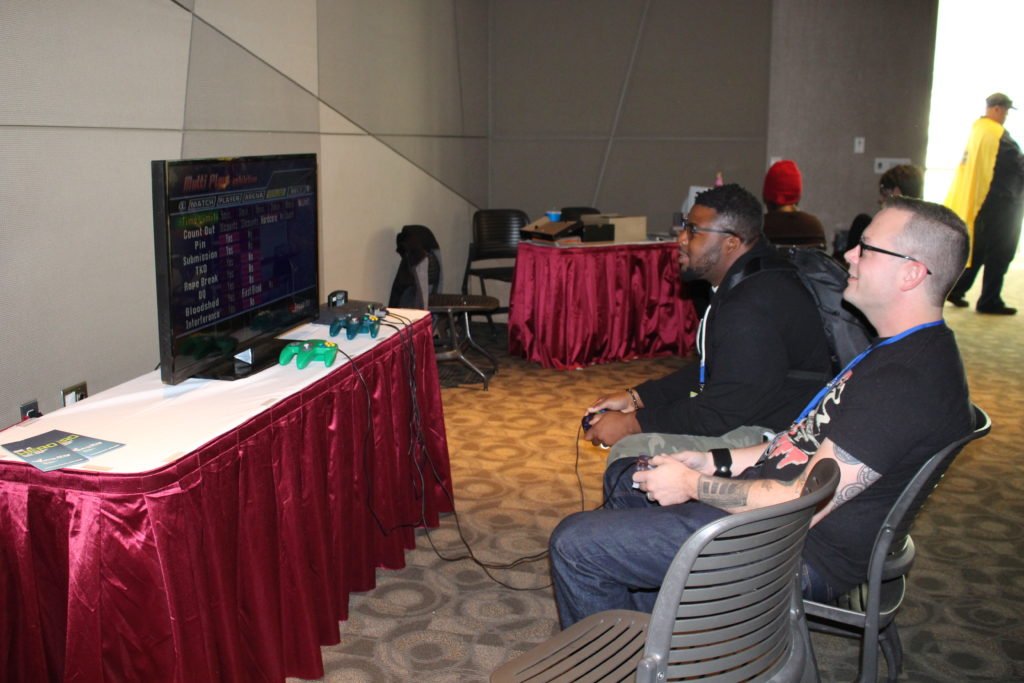 This was our second year attending the Grand Rapids Comic Con, and I have to say, both years I had a blast. The people, the guests, and the atmosphere all make it an excellent con to experience. If the attendance numbers continue to grow, GRCC could become a can't miss event in Michigan. This was a blast and a half, and I can't wait for next year's show.