The Moto Z series of devices have long been some of my favorite phones over the last few years. They usually combine a good mix of performance and presentation. Perfectly navigating between high end design and mid range cost, the Moto Z3 is one of the best phones of the year. It sports a thin, sleek look, and has modular functionality thanks to the Moto Mods port on the back of the device. Is a sleek design, ultra hip accessories, and an attractive price point enough to rank this as one of the best Android devices available? I happen to think so.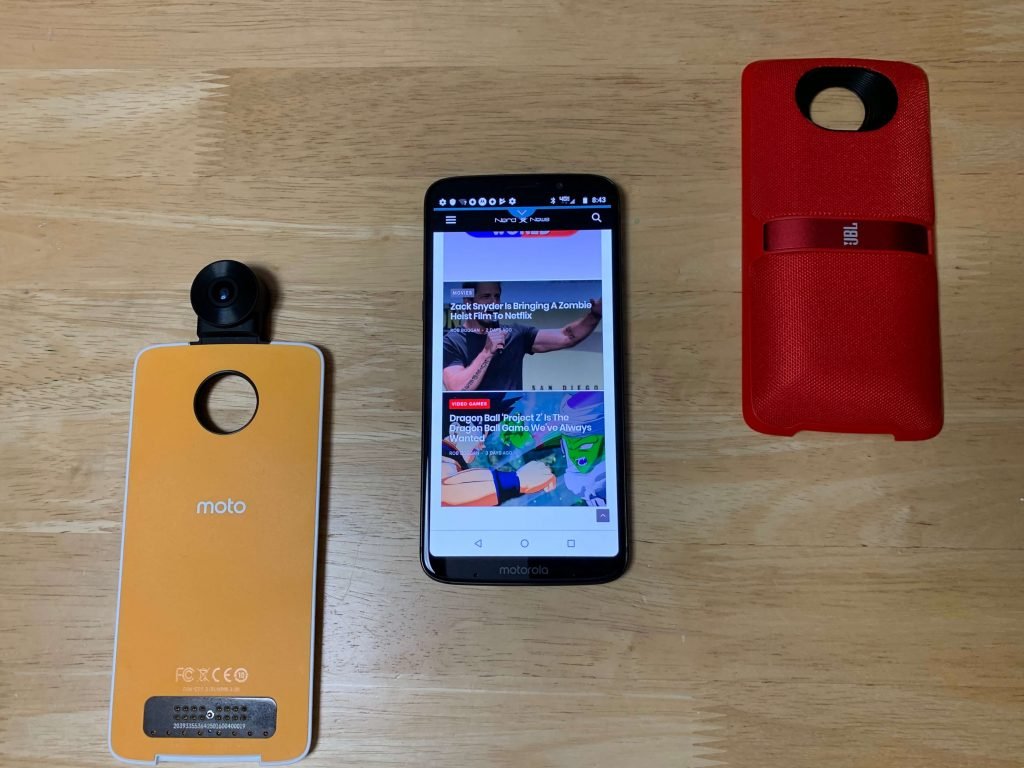 At first glance, the Moto Z3 looks like it'd be insanely expensive. There's a large 6′ display up front, and the device is crazy thin. In fact, it's almost too thin. Because there's not much heft to the phone, you're left feeling like you're holding the most advanced wafer in the world. The display itself is a 2160 x 1080p Super AMOLED panel that rocks an amazing 18:9 max vision ratio. In short, the screen is amazing. Colors don't look too blown out, and for the most part, everything looked great on this display.
On the inside, the Moto Z3 is honestly, a pretty typical upper mid-range Android device. It runs Android 8.1 Oreo, has a Snapdragon 835 processor, 4GB of RAM, and 64GB of internal storage as its main hardware features. One of the most impressive things about the Moto Z3 is its battery life. Although it only has a 3,000 mAh battery inside of it, this thing could go all day and then some on between charges. Moto was bold on bragging "half a days power, in half an hour," but that actually ended up being legit. The Snapdragon 835 may not be the most powerful processor available right now, but it more than held up its end of the bargain. Despite a pretty solid amount of gaming, heavy email and social media, I was still able to use the Z3 without fear of lag.
The Z series of devices are known for having a pretty good amount of hardware features, and the Z3 is no different. For starters, Moto decided to drop both a fingerprint reader and facial recognition into the device. The fingerprint reader is built onto the right side of the device, which sounds cool, but it lead to some awkward accidental unlocks. It was moderately fast though, generally taking me from locked to unlocked, in a matter of moments, and it even worked with the display off. Face unlock was a different story however, as using it was more frustrating than functional. Face unlock on the Moto Z3 is leaps behind that of the iPhone, or even Samsung's Smart Unlock system in which it would flat out fail to unlock sometimes, leading me to throw my passcode in instead.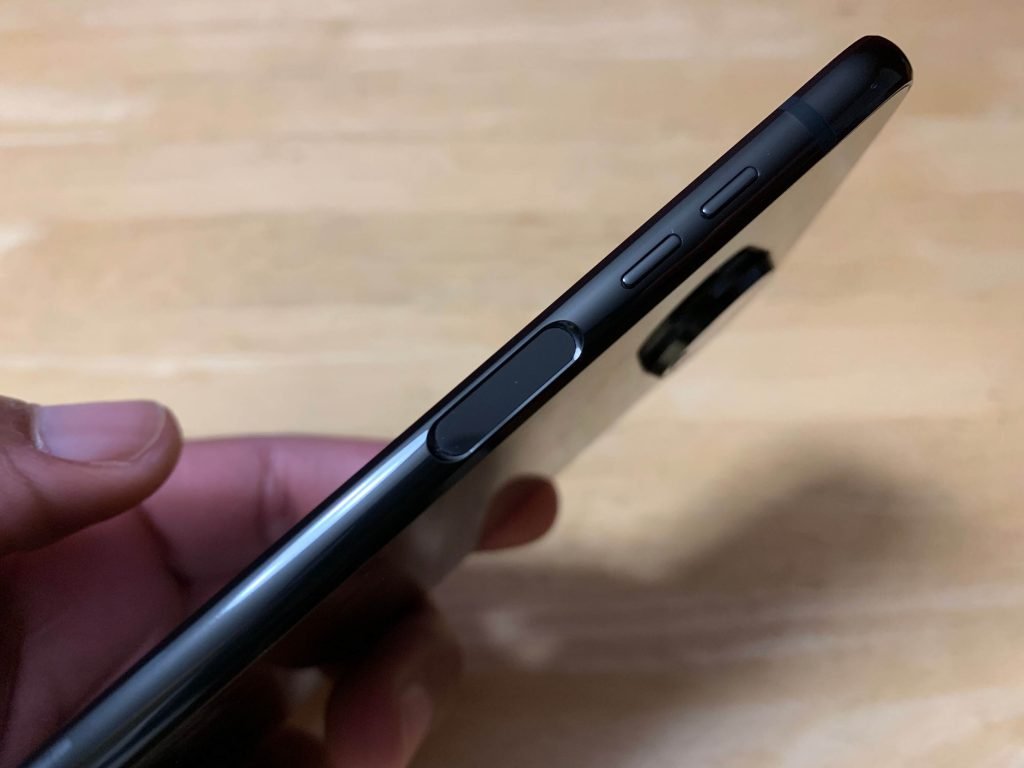 The cameras on the Moto Z3 were actually better than I expected them to be, but still not quite up there with some of the other flagship devices available. There's three cameras total on the Z3, with two resting on the back of the phone, and another individual camera sitting on the front of the device. The rear cameras are both 12MP, and one is a monochrome lens which is useful in enhancing focus and sharpness of images. The front camera is 8MP and is a wide angle camera. Both sets performed pretty good, but I couldn't get a consistently great experience out of either one. I use both an iPhone Xs and a Pixel 3 XL and both of those devices flat out smoked the camera on the Z3. Even in ideal lighting my pictures would still turn out slightly noisy, and in direct sunlight, some photos would exhibit blown out colors.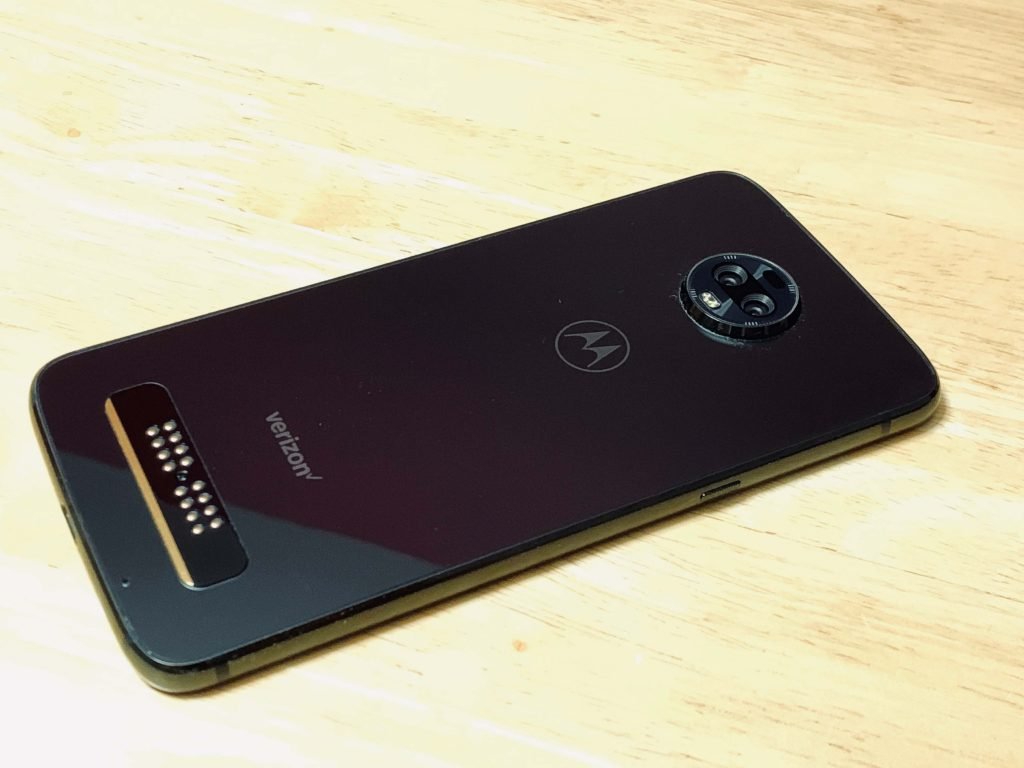 I really enjoyed using the Moto Z3, and despite a few shortcomings, it's a really good phone. It's available right now from Verizon Wireless, starting at $480 or $10 a month on a payment plan.