A cracked radiator. A faucet. A broken pipe. What do these three things have in common with the Google Pixel 3 XL? They all leak at an alarming rate. Since early spring, consumers have been treated to a steady stream of leaks about Google's incoming phone. These leaks are allowing us to piece together almost exactly what to expect from the next entry into the Pixel family. Most of what we've expected has been confirmed, while we're also learning a few new things about the device.
Just this morning, pictures surfaced online detailing a revamped camera app for the Pixel XL 3. Previously, there was a sub menu that allowed you to change shooting modes and access camera settings. Now, the menu appears to have been moved below the shutter button, and looks very similar to how the camera works within iOS. The leaked photos also show off specific camera specs, namely a 12MP rear camera, and an 8MP front camera. Oddly enough, we also know that the Pixel XL 3 has two front-facing cameras, but the app only mentions setting for one. I'd have to assume this is a catch-all setting for BOTH front cameras.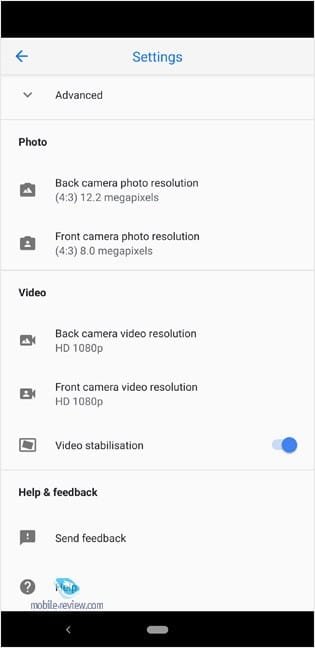 If the only thing that leaked was the camera app, Google would be in great shape. That is not the case though, as thanks to numerous testers, we've gotten several looks at the device as a whole. If these leaks are indeed the Pixel XL 3, then Google will have completely lost the element of surprise by the time the phone actually launches. We've seen the look of the device, a few different color options (mainly Black and White), and even most of the hardware specs.
Most recently, a Pixel XL 3 prototype was left behind in a cab, and of course it was posted online, in great detail. That scenario in particular reminds me of the time Apple suffered their biggest leak ever when someone discovered an iPhone 4 prototype in a bar. Either way, it's really quite amazing to see so many leaks happening at such a rapid pace.
Reactions to the Pixel XL 3 have been widely varying, as some people love the look of the phone, and most actually hate it. People are mostly fixated on the size of the notch in the display, which houses the two front cameras. There's also not a lot of difference in the overall look of the device from last years model, which also leaves a bit to be desired.
— Максим Хорошев (@khoroshev) August 22, 2018
Things could be a whole lot worse for Google though. Despite the record amount of leaks around this device, people are still really interested in it. Let's not forget that Pixel devices consistently deliver the single best camera experience on a smartphone. There is a slight chance that all these leaks are happening to throw everyone off the trail of a super secret ACTUAL Pixel XL 3 that no one has ever seen before. After all, we know there's going to be two Pixel models made this year, and these leaks have all been with the Pixel XL 3. No one has seen, or even whispered about the smaller Pixel 3.
So one has to wonder if Google is really trolling everyone, or if they are the worst hide and seek players ever.