SmackDown Women's Championship
Bayley (c) vs. Ember Moon
This is one match that I'm absolutely intrigued with. It is the one match on the card that could literally go either way. Bayley has been looking really strong in both her promos and her matches. She's finally starting to look like the Champion that her other cohorts in the Four Horsewomen have looked like over the years. Ember Moon is a great challenge for Bayley, and is the most believable person to end her reign as SmackDown Women's Champ. Ember has the fire and charisma to be a top star, and their match could very well serve to be her coming-out party. I do think WWE has other plans for Bayley as champ though, so I'm predicting she keeps the strap just a while longer.
Prediction: Bayley
Kevin Owens vs. Shane McMahon: If Owens Loses, He'll Quit WWE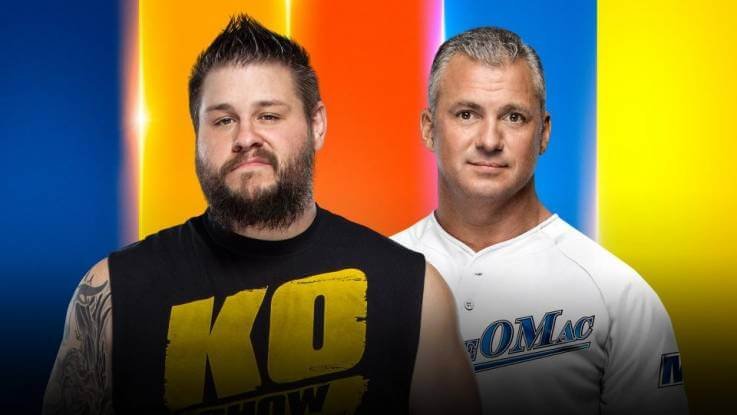 This match could ironically end up being the match of the night. Owens and McMahon have gone at it before, with their perspective roles being reversed. The first few times they clashed, it was with Owens as the heel and Shane as the face. Switching places, the story feels a bit more compelling as Shane has been doing masterfully as the heel authority figure. Meanwhile, Owens was already a darling of the hardcore wrestling fans, but now that he's playing the anti-authority figure in this storyline, he's even more liked by the WWE Universe. Both men could walk away as the winner here, but for pure storyline purposes, I'm going to say Owens walks away with the win here.
Prediction: Kevin Owens
WWE Championship
Kofi Kingston (c) vs. Randy Orton
This match has been building for 11 years now, and will finally come to a head at SummerSlam. Kofi is enjoying one of the best modern-day WWE Championship runs in recent memory. Meanwhile, Randy Orton is always lurking in the background. He's perennial championship contender, and it only makes sense that Kofi's biggest match yet be against him. Randy Orton represents the type of athlete that has consistently kept Kofi away from the WWE Title. Inevitability ultimately led Kofi to his first WWE Title reign, and maybe it's that same principle that makes Randy Orton the man who could bring it all crashing down. I do believe Randy Orton will end Kofi's title run, but not at SummerSlam. They have much more story to tell, and I think this is just the beginning of that story.
Prediction: Kofi Kingston