Charlotte Flair vs. Trish Stratus
This match has me excited, as it's a dream match that is happening BEFORE either woman starts to lose a step. Trish has looked great in the ring in her last few performances, and Charlotte is easily the best women's wrestler walking planet earth. These two ruled the roost in their perspective eras and seeing them clash in the ring could bless us all with an instant classic. Take this match for what it truly is though, a passing of the torch from one great to the next. What better place for Trish to call it a career than at a big four PPV, in her home country, against one of the best in the business. As good ole JR would say, "this match is gonna be a barn burner." Charlotte and Trish will put on a show, but "The Queen" will topple her competition and sit alone atop the WWE throne.
Prediction: Charlotte Flair
Dolph Ziggler vs. Goldberg
This match… I was totally on board with a Ziggler vs. Miz match here. After all, that's essentially what WWE had been building towards on TV. Instead, we're getting Ziggler and Goldberg here, in what is either going to be a squash or the longest Goldberg match ever. Ziggler is talented enough to not only carry Goldberg, but he could also make all his offense look truly remarkable. He can also slow Goldberg's work rate down to get a well-paced match out of him. Both of which will be needed for Goldberg after his stinker of a match with The Undertaker from Super Showdown. No matter how good Dolph looks, there is only one conclusion for this match.
Prediction: Goldberg
RAW Women's Championship
Becky Lynch (c) vs. Natalya
These two have done a stellar job of building their rivalry on Monday nights. They've each traded attacks on each other, with one prevailing over the other week after week. Natalya will undoubtedly be the favorite here, seeing as how the show is taking place in Canada. Past bookings show that the brass in the back like to see the home town heroes lose. For as talented as Nattie is, she simply doesn't have enough momentum behind her to unseat "The Man."
Prediction: Becky Lynch
WWE Universal Championship
Brock Lesnar (c) vs. Seth Rollins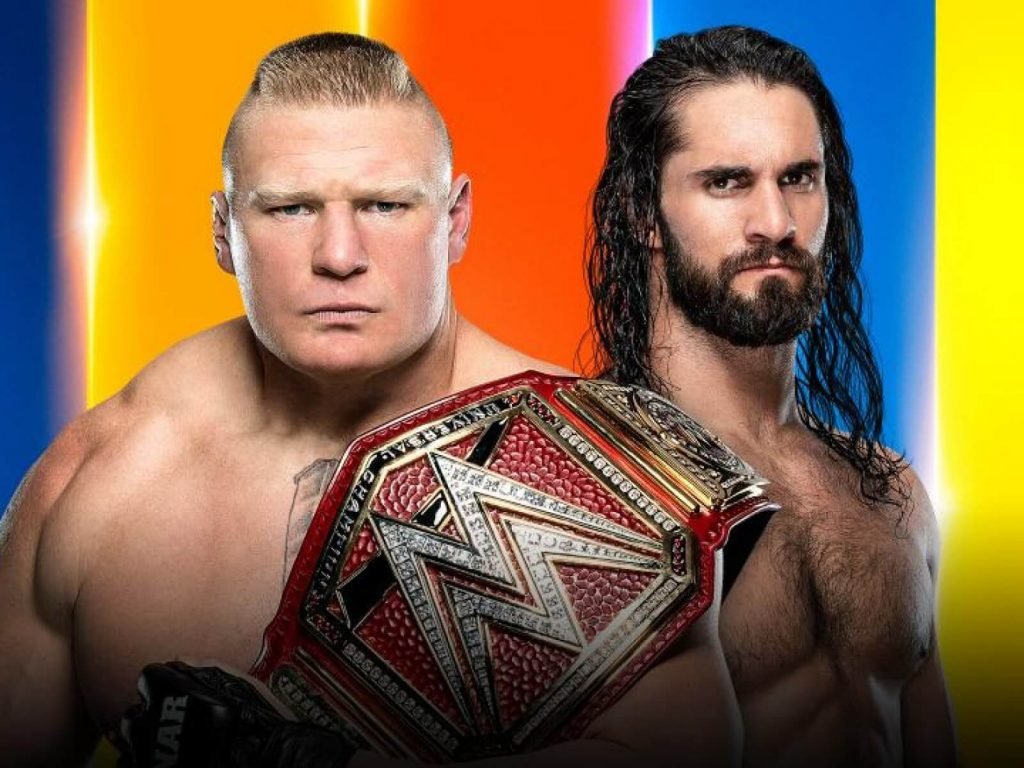 Brock Lesnar once again holds the top title in the company and Seth Rollins is chasing him. Brock remains one of the most dominant champions in company history, and while Seth is really good in the ring, I can't see him dethroning Brock Lesnar here. I can't see WWE putting the title on Brock, just to have him lose it in a month. This match will have a fair display of brutality, and both men will definitely hit each other with their best shots. Seth will look like the conquering hero, only to have Brock somehow, someway, pull out the victory in the end.
Prediction: Brock Lesnar