The Spring 2023 edition of the Motor City Comic Con (MC3) is in the books, and it once again met all my expectations. Held over the course of a weekend at the Suburban Collection Showplace, MC3 brings out the stars and scores of fans to celebrate all things pop culture. This year's show boasted one of the most diverse guest rosters of any previous show, with celebrity guests from all media types. In addition, there are always a ton of exhibitors and artists in attendance to make the show well rounded, and capable of catering to every fandom. I've said it before, and it still rings true — Motor City Comic Con is one of the best cons anyone could attend all year.
Getting to the con early on Friday is a very solid choice to ensure you have a great con. It's the best time to walk the floor and get yourself acquainted with where specific vendors and artists will be. This is also one of the best times to check for celebrity booth and photo op schedules, as that info is priceless. As it gets later in the day on Friday, and virtually all day on Saturday, you won't have that chance again. It's usually fairly simple to plan out your weekend, but it's good to have backup plans just in case. The event is never without accident, as even this year, there were a few panels and photo ops that ran late or had to be rescheduled. The volunteers and media relations team did a stellar job adjusting and communicating the changes to attendees, making the show flow that much smoother.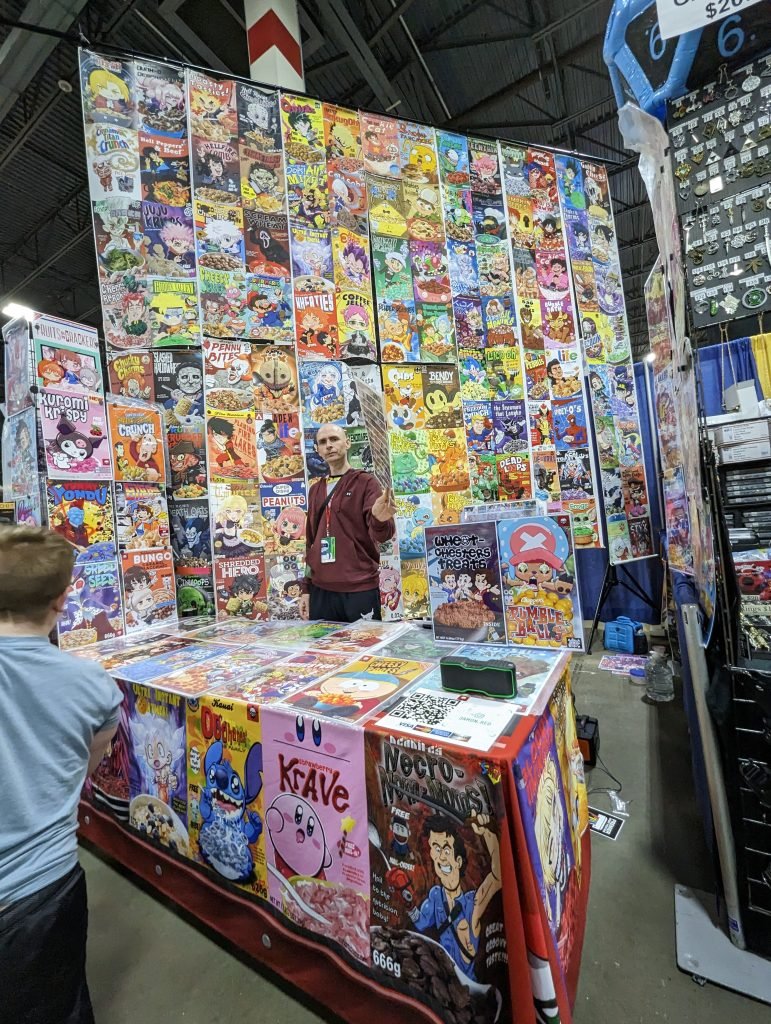 This year's show was awesome, as the show floor was spaced out much better than previous editions, and as a result, more artists and vendors were packed into the event. Personally, I enjoyed the increase of vendors and artists in artist alley, but when the show got busier, there were a ton of traffic jams. That's fairly common with, like, all comic cons, but it seemed excessively prevalent at MC3 this year. Perhaps that's the only negative behind adding more vendors — less space on the floor means less space for attendees to navigate.
Speaking of vendors, the selection and quantity of vendors this year were absolutely epic. There was an excellent mix of local vendors, small indie shops, and even a few franchisees with an impressive selection of collectibles. No matter if you're looking to pick up a modern action figure, or some retro movie posters, there was somebody at MC3 to fit your needs. In addition to the extra collectible vendors, there were also several need food vendors to increase the number of meal options. Having attended other cons outside of MC3, the importance of food variety CANNOT be understated, and I'm glad to see the uptick here.
The guests this year were insanely robust, and while there was a good amount of them, voice actors from the world of anime and video games definitely dominated the list. The voice of OG Super Mario, as well as actors and actresses from Attack on Titan, Naruto, and Demon Slayer, were all present, in addition to stars from TV and movie franchises both new and old. One of my personal favorite attendees was Carl Weathers, who has managed to find himself involved in yet another blockbuster franchise thanks to his role as Greef Karga in Disney's 'The Mandalorian.' We got the chance to check out a panel featuring Zack Aguilar and Bryce Papenbrook from 'Demon Slayer,' and both actors absolutely brought it. The panel was high energy and they played well off each other, keeping fans engaged during the entire panel.
Cosplay was also one of the highlights of Motor City Comic Con, and although it wasn't as robust as some of the other cons I've attended, there were still some gems here. The guest list at a con will usually help dictate what types of cosplay you'll see, and this show was no different. There was a heavy influence of anime with most cosplayers, with a few sprinkles of other franchises tossed in for good measure. The cosplay contest was one of the highlights of the weekend, as several hopefuls entered in hopes of walking away with a cash prize and a pass to the next edition of the con. In the end, a pair of Super Mario-themed cosplayers walked away with the biggest prize.
All in all, the spring edition of Motor City Comic Con was a great show overall. With a good mix of guests, vendors, panels, and events, MC3 continues to be the premier comic con in Michigan, and one of the best overall. With another show already planned for the Fall, fans will get to experience the fun and excitement of a Motor City Con twice in one year. I for one, cannot wait.