Another great year at the Grand Rapids Comic-Con is in the books. While GRCC is a smaller con in comparison to many of the others we attend, it is quickly becoming one of my favorites. There's a strong hometown vibe present, and Grand Rapids is a great city for any event to be held in. The Devos Place is just big enough to accommodate the happenings from Grand Rapids Comic-Con, and there's no shortage of content to absorb. GRCC affords attendees a great place to spend a weekend with the family while enjoying everyone's favorite fandoms.
The Con runs Friday through Sunday annually in the late Fall, which is really the only bad thing about it. Late Fall can sometimes mean early Winter in Michigan, and for those traveling to attend GRCC could be in for frigid temperatures by the time the Con is held. Be that as it may, one of the strongest advantages GRCC has over pretty much any Comic-Con is the fact that the show is extremely family-friendly. This means you can bring children of all ages, without fear of exposing them to anything too over the top. There's also a sweet deal for members of the Military to attend for no cost.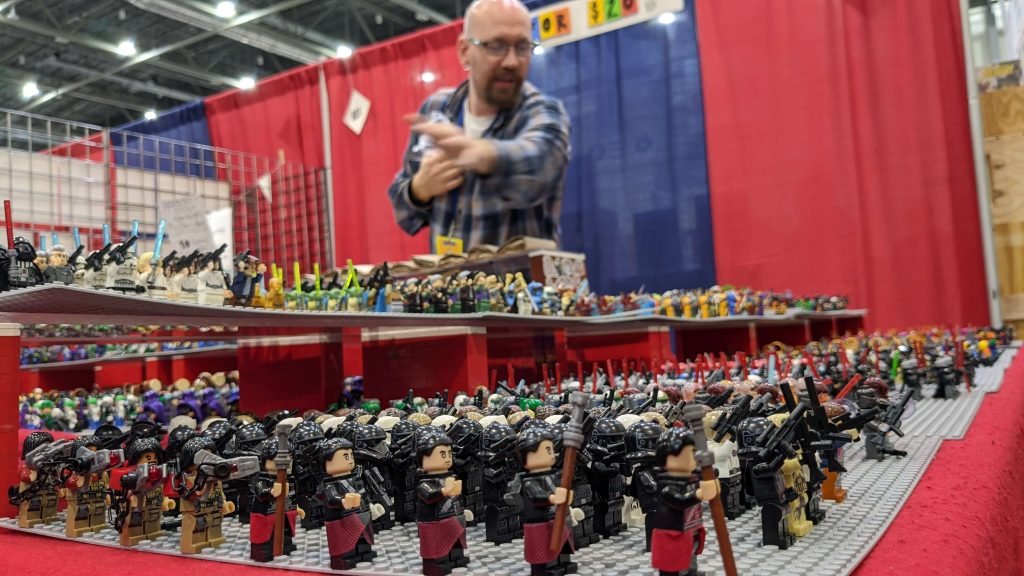 The layout of the Con has changed a bit over the years, and this time was no exception. The kids' area has been expanded to include more room for activities like coloring and lego assembly. There was also a new Monster's Inc Scare room where children could simulate being their favorite Scare leader from the wildly popular movie. Artist Alley has been relocated to the opposite end of the center, and while there was a bit more space, it also felt a bit more congested than usual. Merchant areas were plentiful, and I was happy to see that there were more food options this time around.
Cosplay is always a centerpiece of the experience at any Comic-Con, and GRCC did not disappoint. There was a perfect blend of current and nostalgic characters present representing all different types of fandoms. The cosplay contest brought out the absolute best in the show and is always a blast to attend.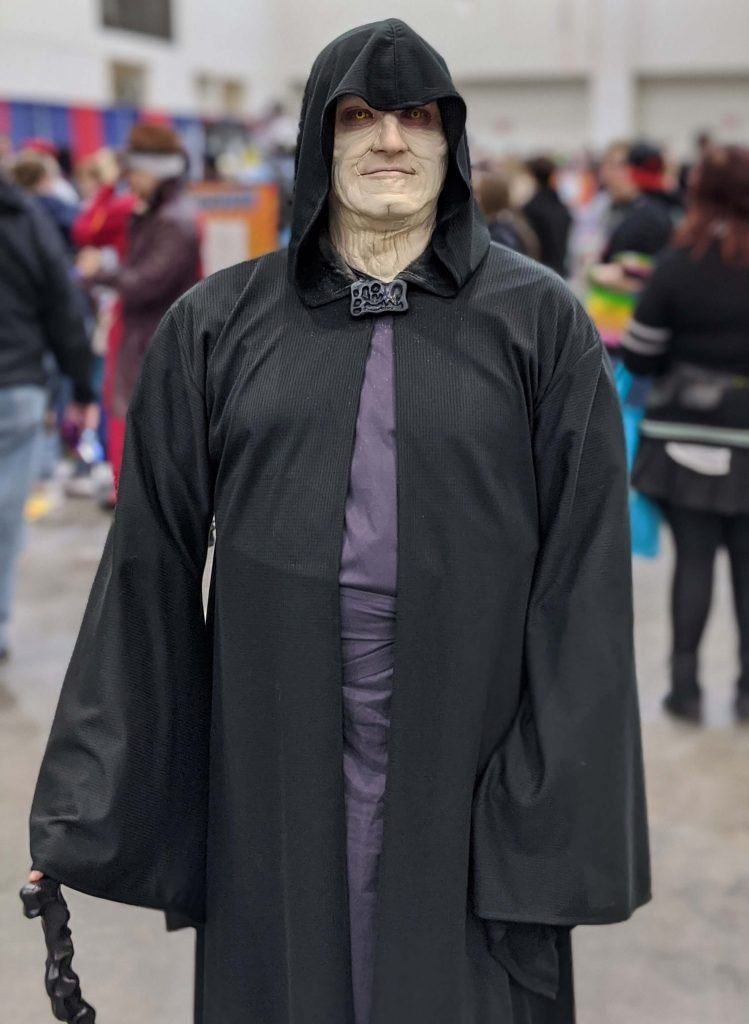 All in all, this year's Grand Rapids Comic-Con was incredibly fun, and I would definitely recommend checking it out for anyone who's curious. It's a smaller con that isn't too overwhelming, located in a beautiful city, and run by people who genuinely care about the fans and attendees. Definitely a highlight of my "Con Season."